Payment Methods
---
What is Payment Gateway?
Payment Gateway is a service that allows merchant to accept secure credit card transactions online. It is a system that accepts, verifies and processes transactions on behalf of the merchant from the customers. There are many forms of instruments which can be accepted through a payment gateway, some of them are-
— Credit cards
— Debit cards
— Internet banking
— Mobile banking
It essentially connects a merchant website to a transaction processor like bank to take payment from a customer for an order.
We Accept: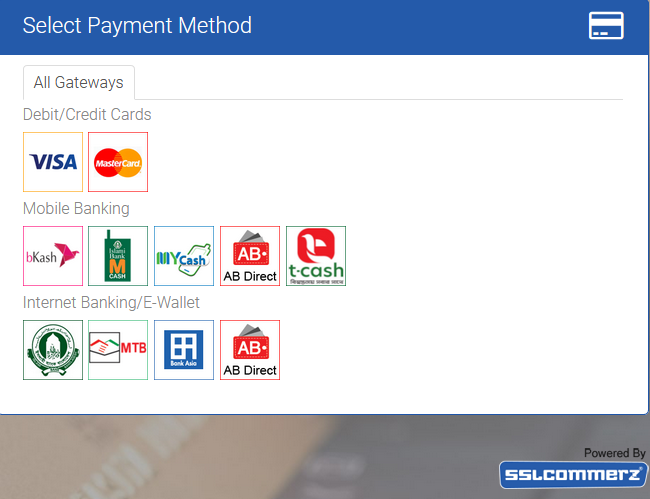 You can pay directly through SSL Commerz : Click Here
Order Process
---
Step 1. Visit www.witcomputers.com then Search Your Product
Step 3. If you have an account then click here to login. Fill up the Phone or Email or Username and password then click login button.

Step 4. Fill up the Billing Details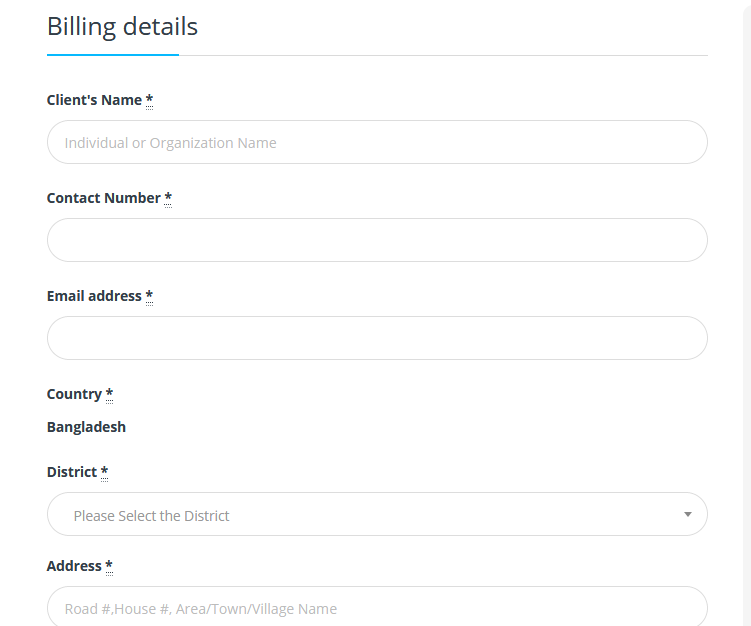 Step 5. If  you want to create an account click the check box (Click Here if you want to create an account) then Create Password of your new account. Otherwise skip this option.

Step 6: If your shipping/Delivery address is same as billing address then skip the Shipping Details.

Step 7.  Choose the shipping methods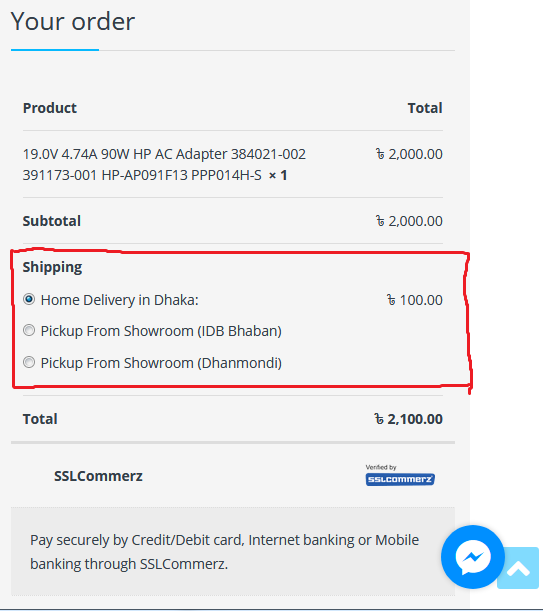 Step 8.  Read carefully the privacy policy and

terms and conditions

 if you agree then click the check box
Step 9.  Click Place Order button

Payment Procedure
---
Step 1. When you click place order redirect to SSl Commerz Payment Gateway page.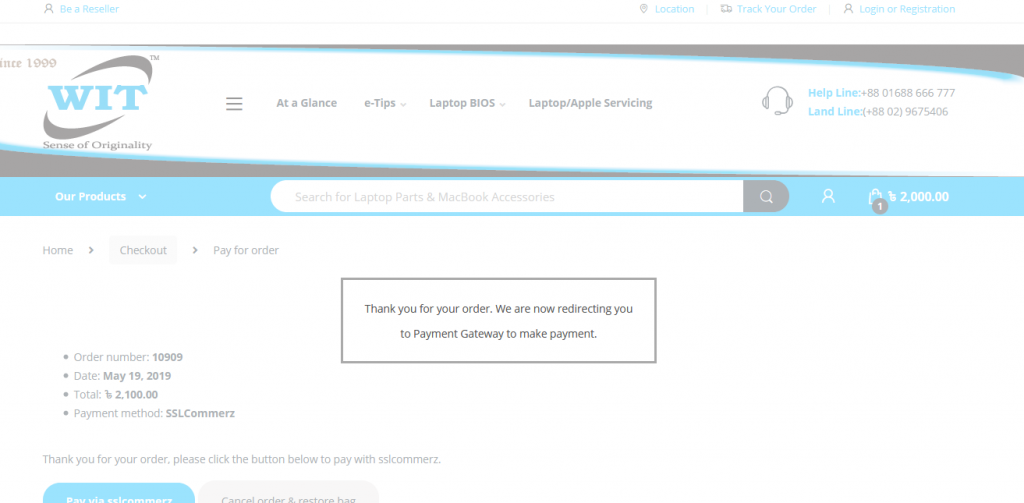 Please fill up all blank fields (if any) then proceed to Payment
Step 2. Choose the payment methods