150W, HP, Laptop AC Adapter/Charger
HP 19.5V 7.7A 150W 7.4*5.0mm Original AC Power Adapter or Charger for HP laptop HSTNN-CA27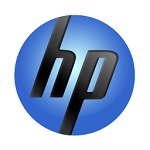 Code: WIT9174
Technical Specifications
---
Brand : HP
Model/Part Number : TPN-DA09 917677-003
AC Input:  100V – 240V~2.0A (for worldwide use)
Operating Frequency ‎:‎ 50-60Hz
DC Output: 19.5V–7.7A 
Power Output : 150W
DC Connector Type : Barrel Round (Blue/Sky tip)
DC Connector Size: 7.4*5.0mm (inside pin)
DC Cable Length: 1.5 Meter
AC Plug Type: UK /USA (3-Prong)
AC Cable Length: Included
Condition: Brand New & Original (Fully Tested )
Warranty (Replacement): 1 Year (360 Days)*  read more
Note:  Please be sure about DC accurate output (such as : 19.5V–7.7A, 150W) or DC connector size (such as : 7.4*5.5mm) before ordering. 
Caution : Please don't waste your money & time to purchase the low class or copy Adapter/Charger  for your valuable  laptop. You Should be used Original AC Adapter/Charger , Otherwise it may cause to harm battery and your valuable laptop also.
Safeguard : AC Adapter is the vital device for your valuable laptop. So, please be careful to buy this device from the market before ensuring the accurate output DC capacity (mAh) which is mentioned back side of your laptop. Inaccurate voltage and current (mAh) supply may cause of laptop's performance and unstable voltage & current (mAh) will damage your laptop's motherboard, battery life and other integrated electronics parts. For this reason, when you choose an adapter for your laptop that meets all of the three requirements : (i) Accurate output voltage and current, (ii) Exact DC connector/tip size and (iii)Appropriate polarity.
Compatibility 
---
HP 150W Slim Smart pin AC Power Adapter HSTNN-CA27 646212-001
19.5V 7.7A 150W  HSTNN-CA27 645509 – 002 646212 – 001 charger adapter for Hp 8740 W
Original Slim HP 150w AC Adapter HSTNN-CA27 for HP EliteBook 8560w,8730w,8740w
Original Slim HP 150w Power Supply HSTNN-CA27,737737-001 for HP EliteBook 8560w, 8730w, 8740w, 8760w, 8440w, 8460w, 8530w, 8540w, Mobile Workstation, 100% compatible with part numbers: HSTNN-CA27, 646212-001 , 645509-002, A150A05AL.737737-001.
Fits:
HP all in one 200-5220me HP all in one 200-5220pt HP all in one 200-5230ad HP all in one 200-5230fr HP all in one 200-5230hu HP all in one 200-5230pl HP all in one 200-5230ru HP all in one 200-5240a HP all in one 200-5240la HP all in one 200-5240ru HP all in one 200-5245la HP all in one 200-5245ru HP all in one 200-5250 HP all in one 200-5250jp CTO HP all in one 200-5250xt CTO HP all in one 200-5251 HP all in one 200-5258hk HP all in one 200-5260d HP all in one 200-5270d HP all in one 200-5280qd CTO HP Omni Pro 110 HP Compaq Elite 8200 HP TouchSmart Elite 7320
HP all in one 200-5158hk HP all in one 200-5160a HP all in one 200-5170d HP all in one 200-5170jp HP all in one 200-5178hk HP all in one 200-5190jp HP all in one 200-5200 HP all in one 200-5200ch HP all in one 200-5200fr HP all in one 200-5200kr HP all in one 200-5200t CTO HP all in one 200-5210ad HP all in one 200-5210d HP all in one 200-5210hu HP all in one 200-5210is HP all in one 200-5210nl HP all in one 200-5210pl HP all in one 200-5210ru HP all in one 200-5210uk,100% Compatible with part numbers:HSTNN-CA27, HSTNN-HA09, AL192AA, 462603-002, 646212-001,645509-002,A150A05AL ,Liteon HP-A1501A3B1, Delta A150A01CH, AK875AA, 612717-801.737737-001
Compatible Part Number: 646212-001,645509-002/693707-001/677763-003
Compatible NoteBook: HP ProBook 6540b 6545b 6550b 6555b 6560b 6565b Notebook PC HP EliteBook 8560w 8730w 8740w 8760w Mobile Workstation HP ProBook 6440b 6445b 6450b 6455b 6465b Notebook PC HP EliteBook 8440w 8460w 8530w 8540w Mobile Workstation HP EliteBook 6930p 8440p 8460p 8530p 8540p 8560p Notebook PC HP EliteBook 2530p 2540p 2740p Tablet PC HP Compaq 2230s 2510p 2710p Notebook PC HP Compaq 6510b 6530b 6535b Notebook PC HP Compaq 6710b 6715b Notebook PC and so on