Envy, HP-Compaq, Laptop Keyboard/Keypad
HP Envy 4-1000 6-1000 Laptop keyboard HP Envy 4 Envy 6 Envy4 Envy6 4 1000 4 1100 4 1200 6 6 1000 6 1100 6 1200 M4 M4 1000 TPN-C102 TPN-C103 HSTNN-UB3R-IB3R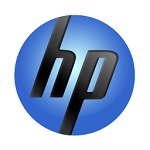 Code: WIT8516
Technical Specifications
---
Laptop Brand : HP
Series Name : Envy 4-1000 6-1000

Keyboard Part/Model Number: 

PK130T51A00 MP-11M63USJ698

Layout: US/UK (

 Same

)
Language: English (USA/UK)
Backlit: No
Color: Silver
Track Pointer : No
Power Switch: No
Frame: Yes
Screw: 3
Fixing Type : Easy removable
Size : Medium
Condition: Brand New & Original (QC)
Guarantee (Replacement): 1 Year (360 Days)*  read more
Fitting Charge : Applicable/Not Applicable*  See details 
***Kindly Note………. 
Please firstly compare the picture with your keyboard before you place an order. Make sure the laptop model and keyboard is the right one you need. If you are still not sure after a comparison, please contact us.
Suggestion : When you want to buy a laptop keyboard , you must  follow these indications:
Laptop accurate brand, model/series name & number  or keyboard P/N

Color & layout (USA/UK)- especially Enter key

Fixing type : easy removable or adhesiveness  (palmrest based)

Button shape (especially arrow keys) or connector cable extent & position

Screw location, track pointer  & backlit availability

Including Palmrest or not ?

With numeric/Without numeric
Compatibility
---
HP Envy 4 4T 6 6T 6Z-1000 1238tx 1035tu 1043tx HP Envy Ultrabook MP-11M63USJ698W PK130T51A00

HP PK130T51A00 698679-001 686836-001 MP-11M63USJ698 MP-11M63USJ698W PK130T51A00

HP Envy 4, 4 1000, envy 6, 6 1000

HP Envy 4 Envy 6 Envy4 Envy 6 4 1000 4 1100 4 1200 6 6 1000 6 1100 6 1200 M4 M4 1000

TPN-C102 TPN-C103 HSTNN-UB3R-IB3R

HP TPN-C102 keyboard

HP TPN-C103 keyboard
How to Install / Replace your HP Envy 4 1000  series Keyboard?
Turn off your laptop. Disconnect the AC adapter and any cables, then remove the battery. Turn the laptop over and let it cool off for a few minutes before you begin.

On the underside of the notebook, you'll find screws holding the keyboard and palm rest in place. Set the screws aside, and be sure to keep track of them all.

Turn it over and open the Lid. Slide your fingers under the top of the palm rest and gently pull it up, moving from the center to the outer left and right edges. Leaving the fingerprint reader attached, place the palm rest down in front of the unit.

Lift the damaged HP Envy 4-1000  series Keyboard up from the front, then pull it toward you to release it from the notebook's frame. Pull up on the connector to detach.
Attach the new HP Envy 4-1000  series Keyboard replacement's connector. Position it over the space vacated by the old connector, and press down firmly until it snaps into place. Slide the top of the keyboard under the lip of the frame (near the display). Ensure that the top edges are just under the frame. Tilt the keyboard down until it lays flat and sits flush with the top, left, and right edges of the frame.

Align the bottom edge of the palm rest along the base of the frame, then press down until the top is also in place. Press firmly on the left and right edges to snap the palm rest into place again.

Close the Lid, and turn the notebook over. Replace all the screws, making sure to tighten them securely. Insert the battery, plug in your AC adapter, and enjoy your new keyboard.