Laptop Touch Screen/Display, LED With Touch Digitizer Assembly
HP Envy X360 15-aq 15-aq105ng & Envy X360 M6-AQ105DX M6-AQ103DX 856811-001 Digitizer Assembly 15.6″ FHD 30pins touch or non touch screen(LED LCD) for Laptop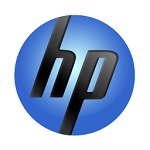 Code: WIT8875
Technical Specifications :
---
Product Name : LED Touch Screen with Digitizer (

NOT complete assembly

)
Compatible Laptops/Tablets :HP Envy X360 M6-AQ , 15-AQ

 series 

Compatible Part Number : 856811-001

Compatible LED Model : 

LP156WF6-SPL1

Screen Size :

15.6″  WUXGA

Screen Connector : 30 pins (eDP)
Max. Resolution : 1920*1080p FHD(IPS)(NOT for 3840×2160, 4K, 40 pins)

Screen Type :

 

FHD LED LCD

Screen Finish: 

Glossy or Matte (

Depend on stock's availability

)
Product Condition : 90% New & Original (Fully Tested)
Warranty : 03 Months ( 90 Days) read more
Fitting Charge : Not Applicable ) See details
Shipping Obligation : Unable to Courier(Nationalwide)

*
*Touch Screen Order Procedure: In the fact of multi-functionalities or versatilities or sensitiveness , Laptop/Macbook touch screen is very complicated process to assemble or match or select with the existing one meanwhile, we request to you that when you find out your desired items in our website and eager to purchase those goods, primarily, you should bring or send the Notebook/ Macbook to our service center at Dhanmondi, Dhaka for compatibility test and diagnosis by free of cost before ordering or purchasing. Read more*
TIPS:
To avoid wrong order placed or wrong item you bought, here is something you need to read before ordering,
Please check your laptop model in compatible list or tell if wide screen or standard screen.

Please check the LCD/LED screen size and resolution.

Please check the Data connector (14pin, 20pin, 30pin(eDP), 40 pin (S M L) ,40pin(S,M,L), 50pin 60pin ) and position.

Please check the physical resolution pixels of LCD/LED screen.

Please check the backlight type(LED or 1CCFL, 2 CCFL).

Please check the Screen type (HD, FHD, QHD, QFHD, 2K, 3K, 4K, IPS etc.).

Please check the Screen sensitivity (Touch, Non-Touch).

Please check the Screen panel type (LED with Touch Digitizer or Touch Digitizer  Glass or Complete Touch Screen Assembly).

Please check the Screen Finish (Glassy or Matte).
Compatible Laptop Model/Series:
---
Among 2-in-1 convertible laptops, the HP Envy x360 M6-AQ105DX , M6-AQ103DX 

is one of the best equipped. It features a 15.6-inch Full HD IPS touch-screen on fully rotatable hinges.
HP Envy x360 M6-AQ 15.6″ Silver Touch Screen LED Assembly IPS.
15.6″ lcd assembly 856811-001 for HP Envy X360 M6-AQ IPS LP156WF6-SPL1 FHD

HP Envy X360 15-aq 15-aq105ng 15-aq101ng 15-aq102ng 15-aq104na
 LED LCD Touch Screen Assembly for HP Envy x360 15-aq 15-aq000 15-aq100 15-aq200 15t-aq000 15t-aq100 15t-aq200, HP ENVY x360 15-AQ156NR 15.6″ FHD

HP ENVY X360 m6-aq m6-aq000 m6-aq100 m6-aq003dx m6-aq005dx m6-aq103dx m6-aq105dx

Laptop 15.6″ 1920×1080 FHD WLED Glossy LCD Touchscreen Display Front Panel Assembly LP156WF6-SPL2 856811-001 for  Envy x360 Convertible 15T-AQ200 15-AQ M6-AQ Series. HP Part Number: 856811-001          LG Model Number: LP156WF6 (SP)(L2) Compatible Part Numbers: 6091L-3091D 844164-AAA Compatible Models: HP Envy x360 M6 15-AQ100 Series

HP Envy X360 15-AQ M6-AQ 15.6″ FHD LCD Touchscreen LP156WF6 (SP)(L2) 856811-001