Laptop Internal WWAN Card
Huawei MU736 HSPA+ NGFF Wireless 3G WWAN Card GSM GPRS EDGE Module for HP ProBook 430 440 640 645 650 655 G1 ZBook 17 HP EliteBook 850 820 G1 SPS# 723895-001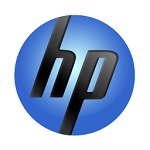 Code: WIT10157
Technical Specifications 
---
Brand : HUAWEI 
Product Type: NGFF M.2 3G/2G WWAN Card
Compatible Laptop: Only work on HP version laptop
Interface/Socket Type: NGFF M.2
Compatible Part Number: 723895-001
Model/Part No : MU736
Minimum system requirements:

Works with Windows 7 and higher

Products Status: Brand New & Original (Fully Tested)
Guarantee : 03 Months ( 90 days) Cash Back*
Fitting Charge :  Applicable*  Click Here 
Note:  When you looking for a WWAN card be sure about the model & series number of your laptop & match with the existing WWAN card  image, port & part number.
Communication 3G 2G Module HUAWEI MU736 HSPA High Speed M.2 Sierra Wireless Module

HUAWEI MU736 NGFF M.2 Wireless 3G WWAN Card WCDMA/HSP/HSPA+/EDGE/GPRS/GSM Module

Huawei MU736 3G WWAN Card Module For HP ProBook 430 440 640 645 650 655 G1 ZBook 17 EliteBook 850 820 G1

HUAWEI MU736 HSPA+ GPS module HP SPS# 741284-001 P/N 737255-001

HUAWEI MU736 HSPA+ GPS module Original HP SPS# 741284-001 P/N 737255-001

HP MU736 HS3110 HSPA+ WWAN Module 723895-001
In Details :
---
Huawei MU736 is a HSPA+ wireless module with the new NGFF form factor, supporting Penta-band UMTS (B1/B2/B4/B5/B8) for worldwide network coverage.
MU736 has low power consumption, GPS and global carrier certifications, enabling easier and more flexible design and integration into end devices.
In addition, MU736 supports all NGFF features to optimize performance, power consumption and usability.
Standard connectivity:
GSM/GPRS/EDGE: 850MHz(Cell), 900MHz(EGSM), 1800MHz(DCS), 1900MHz (PCS); UMTS/WCDMA with receive diversity: 2100MHz (UTRA FDD Band I), 1900MHz (UTRA FDD Band II), 900MHz (UTRA FDD Band VIII), 800MHz (UTRA FDD Band VI), 850MHz (UTRA FDD Band V)
Transfer Rate:
GPRS: UL 85.6 kbps/DL 107kbps; EDGE: UL 236.8 kbps/DL 296 kbps; WCDMA CS:UL 64 kbps/DL 64 kbps
Wireless technologies:
GSM/GPRS/EDGE: Class C, Multi-slot class 10 operation, coding schemes CS1 – CS4 and MSC1 – MSC9.;




UMTS/WCDMA: Release 99 and Release 7; Advanced Receiver Type 3i
Compatibility With:
---
HP ZBook 17, ZBook 15, ZBook 14

HP ProBook 440 G0, 450 G0

HP ProBook 430 G1, 440 G1, 450 G1

HP ProBook 640 G1, 645 G1, 650 G1, 655 G1

HP EliteBook 850 G1, 840 G1, 820 G1