HP-Compaq, Laptop Keyboard/Keypad, Pavilion
Keyboard for HP Pavilion 14-D 14-G 14-N 14-R 14-S 14-W & HP 240 G2 G3 HP 245 G2 G3 HP 246 G2 G3 Series P/N: 9Z.N9GSQ.501 747282-001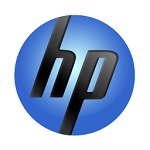 Code: WIT7838
Technical Specifications
---
Laptop Brand : HP
Series Name :  Pavilion 14-D, 14-G, 14-N, 14-R, 14-S, 14-W Series (

Not Compatible HP 14-B, 14-C, 14-E, 14-F Series

)
Keyboard part number :  9Z.N9GSQ.501, 747282-001, 749781-001
Model No :  MP-13M53US-698
Layout: USA/UK 
Language : English (USA)

Frame :

Yes

Backlit: No

Screw:

2

Color: Black
Track Pointer : No
Size : Medium( without Num Lock) 
Condition: Brand New & Original (QC)
Warranty : 1 Year (360 Days)
Fitting Charge : Not Applicable
*** NOT compatible with HP 14-B, 14-C, 14-E, 14-F Series
Suggestion :  When you want to buy a laptop keyboard , you must  follow these indications :
Laptop accurate brand, model/series name & number or keyboard P/N

Color, Language &  layout (USA/UK)- especially Enter key

Fixing category  : easy removable or adhesiveness  (palmrest based)

Button shape (especially arrow keys) or connector cable size & position

Screw location, track pointer  & backlit availability

Including Palmrest or not ?

With frame or Without frame ?
Availability:
14 in stock
MRP:৳ 2,500
14 in stock
 Part Numbers:
---
740102-001 741062-001 9Z.N9GSQ.501 747282-001 749781-001,  757922-001, 749036-001, PK1314C2A00 MP-13M53US-698
Compatible Models :
---
HP Pavilion 14-D, 14-G, 14-N, 14-R, 14-S, 14-W 14W 14W Series.

HP Probook 240 G2 245 G3

HP Pavilion 14-N 14N 14 N 14G 14 G,series 

HP Pavilion 14-D 14D 14 D series

HP Pavilion 14-R 14R 14 R series

HP 240 G2 240 G3 HP 245 G2 245 G3 HP 246 G2 246 G3 Series 

HP 240G2 240G3 HP 245G2 245G3 HP 246G2 246G3 Series 

HP 240-G2 240-G3 HP 245-G2 245-G3 HP 246-G2 246-G3 Series

HP HP 248 G1 340 G1 345 G2 G14-a000 TPN-F112 keyboard
Attention: 
---
This keyboard is NOT compatible with HP 14-B, 14-C, 14-E, 14-F Series.