16 GB, HDD Accelerator Hyper-fast Memory Module
MEMPEK1J016GA Intel Optane Memory M10 Series 16GB 3D Xpoint PCI Express 3.0 x2 NVMe M.2 2280, M.2 NVMe HDD Accelerator Hyper-fast Memory Module (M.2 expansion slot)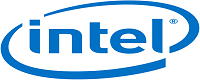 Code: WIT10555
Technical Specifications
---
Brand: Intel
Origin :

Taiwan

Model: MEMPEK1J016GA
Product Type: M.2 NVMe HDD Accelerator Hyper-fast Memory Module
Storage Capacity: 16GB
Form Factor:  M.2 22 x 80mm
Memory Components : 3D NAND
Interface Type: PCIe 3.0 3D Xpoint NVMe

Product Dimensions : 

8.0 x 2.2 x 0.2 cm

Application for: Laptop, Server, Desktop
Product Status : Brand New & Original (QC)
Guarantee : 12 Months ( 360 days) Cash Back*
Fitting Charge :  Not Applicable
*** Kindly Note : 
To avoid wrong order placed or wrong item you bought, please select your required storage capacity below or check the product interface(connector) or form factor or identifying number etc. carefully before ordering.
Accelerate your laptop or desktop system and get amazing speed and responsiveness without compromising system storage.
---
What is Intel Optane memory?
Ans: 
'

Intel Optane memory module' isn't a type of conventional random-access computer memory, or RAM. And it isn't a technology that's being used for conventional storage drive. It works only as a cache memory bridge between RAM and storage, allowing for faster data transfer between the memory, storage, and processor. 

Intel Optane technology is a revolutionary memory system that bridges a gap between DRAM and storage. It accelerates your system and makes it more responsive by accessing your most-used programs, files, and applications and storing the data closer to the processor so they require less time to launch and load.
How does Intel Optane memory work?
Ans:  
Intel Optane is a smart memory system that accelerates your computer's performance and makes it more responsive. In short, the adaptable technology quickly learns the tasks you perform most frequently, including everything between startup, file search, and program launch, and remembers them even when power is off. 

A high-capacity storage device coupled with Intel Optane memory offers high-speed acceleration with plenty of space to remember data.

By memorizing your most used data, the smart, adaptable system accelerator can then access and store your frequently used documents, games, pictures, videos, and various applications closer to the computer's processors.

The next time you go to launch one of these programs, you'll experience less latency and faster computer startup. Shorter wait times mean overall smoother computing and more enjoyable user experience.
How to use Intel Optane Memory Module?
Ans :
To enable Intel Optane memory using the Intel Rapid Storage Technology application, use the following instructions:
Open the Intel Rapid Storage Technology application.

Click the Intel Optane memory tab.

Click Enable.

Select a compatible fast drive, and then click Yes.
Basic requirements to install Intel Optane memory module:
Make sure your system meets the following requirements:

Intel 7th Generation Core i3, i5, or i7 processor.

Intel Rapid Storage Technology (Intel RST) driver, version 15.5 or later.

Operating system: Windows 10 Creators Update (1703) or later installed on a supported storage device (Hard drive, SATA SSD, or SSHD).
You'll obviously need a compatible motherboard, but that motherboard also needs an Intel chipset that supports Optane and at least one M.2 expansion slot. 
Caution : 
You can not use Optane Memory Instead of DRAM or an SSD/HDD Drive. That means it does not function as primary computer memory, and doesn't replace a full storage drive.