HP, Laptop Battery, Stream
PO02XL Battery for HP Stream 11 Pro G3 HSTNN-IB7G 824560-005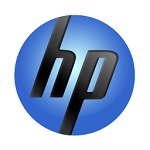 Code: WIT7740
Technical Specifications 
---
Brand : HP
Suitable Model : Stream 11 Pro G3
Battery Model Number: PO02XL  HSTNN-IB7G
Battery Part Number/Spare: 

823908-1C1, 824560-005

Cell Chemistry : Lithium Polymer( Li-Polymer)
Voltage : 7.6V
Capacity : 4810mAh, 37Wh
Number of Cells : 02
Color : Black (Depends On Stock Availability)
Backup time : Depends on your consumption and usages.
Life cycles : 500+ Times
Product Condition : Brand new & Original (Real capacity, high quality cells, longer life cycles, convenient to use)
Safeguard : Against incorrect voltage, short circuit, internal overheating.
Country of origin : Cell origin Germany, further processed in China.
Guarantee (Replacement): 06 Months(180 days)  cash back*
Note:
1. The first use of the battery, the battery voltage may be too low, you need to recharge the standby 06 to 08 hours before normal use.
2. First of all you should use the original AC Adapter/Charger in your laptop. Otherwise, WIT  is not liable for any kind of damages.
Compatibility
---
HP Stream 11 Pro G3 battery 7.6Vh 37Wh HSTNN-IB7G PO02XL 824560-005
Laptop Battery Replacement for HP HSTNN-IB7G, Stream 11-r000, 823908-1C1, 823908-2C1, 824560-005, HSTNN-DB7G, PO02XL
Compatible with the following HP models: Stream 11 Pro G2, Stream 11 Pro G3, Stream 11-r000, Stream 11-r010nr, Stream 11-r014wm, Stream 11-r015wm, Stream 11-r015wn.
Compatible with the following HP part numbers: 823908-1C1, 823908-2C1, 824560-005, HSTNN-DB7G, HSTNN-IB7G, PO02XL 
Compatible Models:
HP Stream 11-R 11-R014WM 11-R010NR